Marietta 30066 Homes for Sale
Single Family Homes
We SAVE You Money on New Homes!
Townhomes & Condos
Living in Marietta 30066
30066 is in East Cobb County and extends North & East of Interstate 75 between Highway 5 and Sandy Plains Road to Highway 92. The area includes Town Center at Cobb, Sprayberry High School, Lassiter High School as well as convenient access to various parks and attractions.
In December 2022, the average sales price for Marietta 30066 was $493,071 based on approximately 880 units sold. Nearly all homes sold at or above their original list price.
If you are new to Marietta or considering buying your first home in the 30066 zip code, our library of buyer's resources will be helpful.
In our Buying Guide you will learn about the step by step process of buying your new home in Marietta 30066. It is important to secure your own representation in a real estate transaction and to understand the role of a buyer's agent.
Marietta 30066 Zip Code Map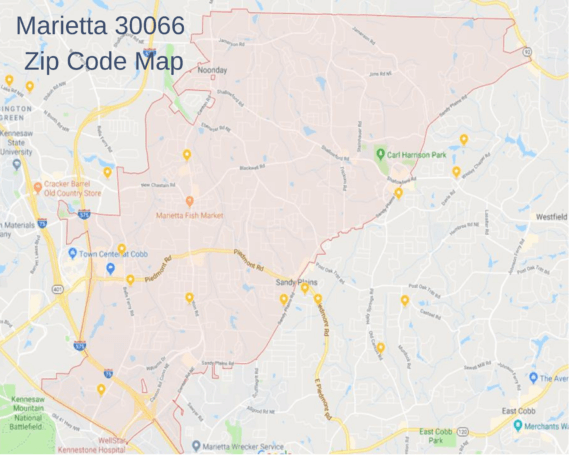 Marietta Video Tour
Marietta 30066 Popular Neighborhoods
Under 300K
Under 400K
Hamilton Grove
Stocktons Chase
Under 500K
Enclave at Laura Creek
Haven Pointe
Windsor Oaks
Marietta 30066 Luxury Homes
New Construction for 2023
Edgewood East
Overlook at Hilltop
Tanglewood (Closeout)
Marietta 30066 Schools
Marietta 30066 Real Estate Market Report
Points of Interest
Cobb County Libraries Nearby
Area Parks & Recreation Facilities
Cobb County has an extensive parks and recreations department. View the links below to find the right park for you whether you are looking for baseball, softball, aquatics, gymnastics, picnic pavilions, playgrounds, nature trails or soccer.