Active Adult Communities
Browse Senior Living Communities by City
What is an Active Adult Community?
Active adult communities are designed with the needs of 55 and over homeowners, moving toward retirement, in mind. Senior living homes are usually single story designs modeled to accommodate the idea of "aging in place". We are here to help you explore all of your senior housing options.
Homes have stepless entries, wider doors and hallways, bathrooms may feature grab bars, lower counter top height and zero step showers. Neighborhoods designed for the active adult often have low or no maintenance exteriors.
Homeowner's associations may manage lawn maintenance, including annual plantings, as well as exterior painting.  Amenity levels vary from minimal to resort style living with golf courses, country clubs.
Building your retirement lifestyle around one of these specially designed homes with lower maintenance responsibilities makes perfect sense!
55+ Realty Advisor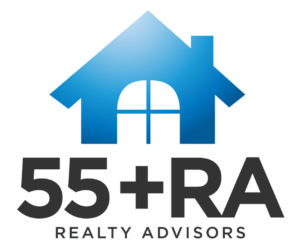 In January 2017, Associate Broker, Jenna Dixon obtained her 55+ Realty Advisor Designation. The goal is to represent our 55 and over clients with the knowledge and resources they require to make sound decisions about their senior housing options.
We understand financing options for seniors and have resources available to assist with traditional mortgages, reverse mortgages, financial planning, estate planning, "aging in place" and so much more.
We are honored to work with our 55 and clients AND THEIR FAMILIES in making the right choices regarding senior housing!
Read more about the 55+ Realty Advisor Designation.
We contacted Jenna because her website indicated she had received specialized training for this market niche. Jenna did not disappoint us & we could not have been more pleased in the assistance she provided to us as we visited great properties in Dallas, Powder Springs, Marietta and Canton, GA. Jenna was consistently quick to respond to our emails & texts! She prepared us an individualized packet that included information for the communities we would be visiting and information on other communities making it easy to compare amenities available in the varied communities.
Jenna's expertise & knowledge of the areas, made our day productive. Her humor, flexibility, genuine interest to help us, her insightful observations about what was most important to me & my husband made the day enjoyable! Jenna's attentive follow up has also been impressive! If you are looking for a Real Estate Agent to assist you in finding your next home, in particular one in a 55+ community, Call Jenna! We are certainly glad we did! T Johns, Asheville, NC June 2018
Browse Senior Housing Communities in Cobb & Paulding Counties
Find your favorite Active Adult Community in Cobb or Paulding Counties by Name, City, or Price Range. Click on the COMMUNITY NAME for more information.
Does Everyone Have to be 55 and Over?
Active adult communities come in 2 forms:
1.  age RESTRICTED developments require that 80% of households must have at least one resident age 55 and over, these are HUD approved communities reserved for seniors and have recorded restrictions and community guidelines within the county that they are located.  These communities tend toward very restrictive and active HOA's to ensure compliance with community guidelines.
OR
2. age TARGETED developments that are marketed to 55 and over buyers who are seeking a specific home style or lifestyle, for instance smaller floor plans, master on the main plans, reduced home maintenance, amenity packages, etc.
Who Lives in an Active Adult Neighborhood?
Owners in active adult communities include "empty-nesters", retirees as well as those still working full-time.  The commonality of a senior living environment is found in the desire for a more "MAINTENANCE-FREE" level of home ownership in an amenity rich neighborhood within a peer group with common interests.
The key components in a senior living community are INDEPENDENCE and a manageable retirement lifestyle.
These senior housing developments generally consist of detached single family homes, townhouses or condominiums that are comfortable and familiar to those accustomed to owning their own home. These communities are not designed for assisted living or nursing care.
What are 55 and Over Homes Like?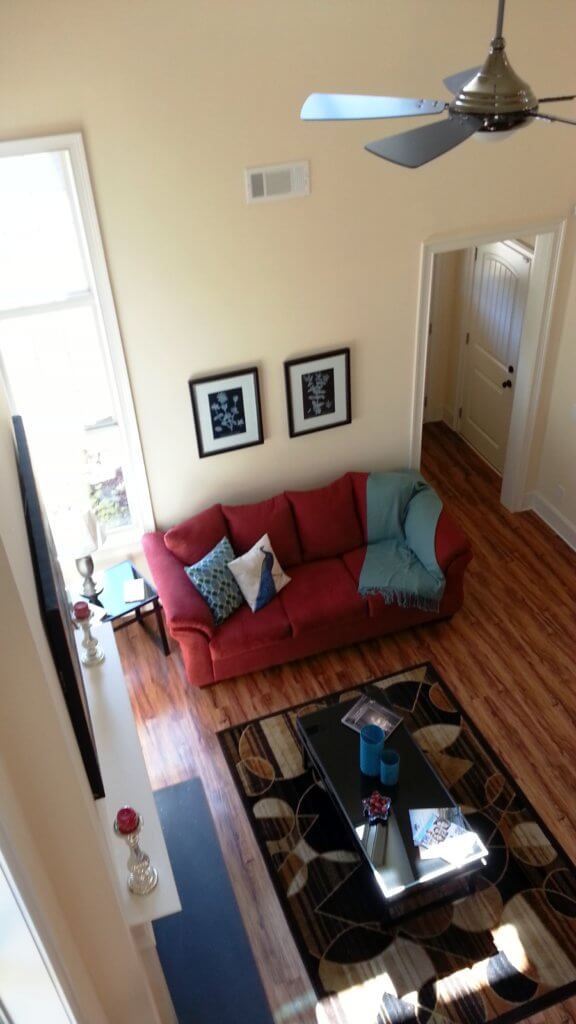 Let's explore what the "typical" home is like in an active adult / senior living community.  The most common terms used in describing these homes are GARDEN HOMES, PATIO HOMES, RANCH CONDOS, RANCH TOWNHOUSES. 
The controlling theme is usually ONE LEVEL LIVING.  You will likely find a master bedroom and bathroom on the first floor as well as the common living areas.
More recent designs have expanded to include second floor bedrooms and bathrooms with a bonus room or living room separate from the main floor which makes it possible for homeowners to bring in outside help, live in caregivers, nursing care, etc.
Main floor living makes "aging in place" safer & easier.  In addition, step-less entries, grab bars in bathrooms, wider doors and hallways make future mobility issues simpler to deal with.
Homes are usually between 1500 and 2500 sq feet but never compromise on style!  Open floor plans, soaring ceiling heights, gas fireplaces, granite counter tops, stainless steel appliances, tile kitchens and baths, hardwood floors and more can be expected.
Don't worry! Storage won't be an issue.  In addition to guest bedrooms, many builders include "flex" space into their plans.  For instance, areas such as bonus rooms, craft rooms, sun rooms, home offices, etc. often find their way into these homes.
What is not common is basements.  While not unheard of or impossible to find, basements are not a standard feature among the homes in Active Adult communities. In keeping with the idea of "downsizing" and letting go of items that become unnecessary as residents move into this new phase of their lives, basements are extraneous and no longer desirable for many.
Active Adult Homes With Basements
What are the Benefits of Living in An Active Senior Housing Community?
Active Adult Lifestyle
Active adult communities are often referred to as "LIFESTYLE NEIGHBORHOODS."  According to a 2005 housing survey, nearly 85% of these developments were located in metropolitan areas with easy access to recreational and cultural attractions, shopping and dining, healthcare facilities as well as a variety of on-site activities.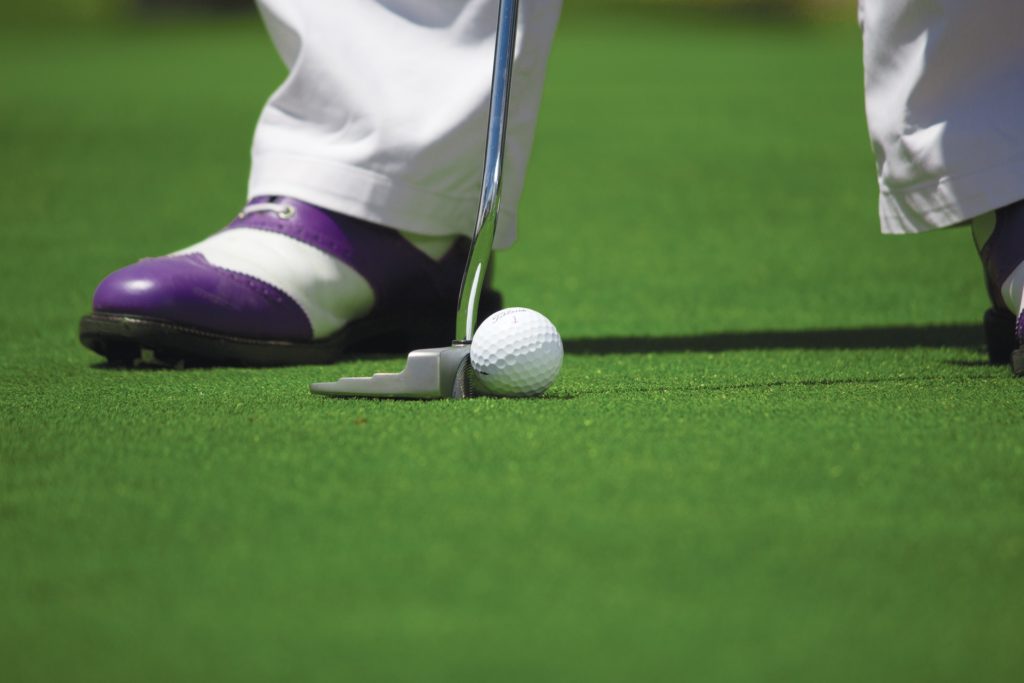 A Sense of Community
Whether you choose to settle into an age-restricted 55 and over development or a more lifestyle-centric neighborhood, one of the most important aspects is the sense of community with like aged adults. Therefore, builders foster this community building mindset by designing senior living homes that invite connection. From front porches to private patios, outdoor living space encourages social interaction.
Community clubhouses often become the heartbeat of the neighborhood because there's always a reason to have a party! From holidays, birthdays and anniversaries to the Super Bowl…Neighbors celebrate together.
On-site amenities vary by neighborhood and go far beyond the "retirement" community stereotype of shuffleboard and Mahjong! But don't worry, these are available too.
These lifestyle-centric developments can bring the resort or vacation feel to your new retirement home.  Pools, tennis, golf, country clubs, club houses, community events, fitness centers and classes like Pilates are often available.  In many cases walking and biking trails are being incorporated into the neighborhood.  You may find a stocked lake or fishing pond, a marina and more.
For some, never having to leave home is a BONUS. 
Focusing on the physical and social needs of their residents make Active Adult Communities very appealing when searching for a new home as you move into retirement!
Maintenance Free Living Heading Into Retirement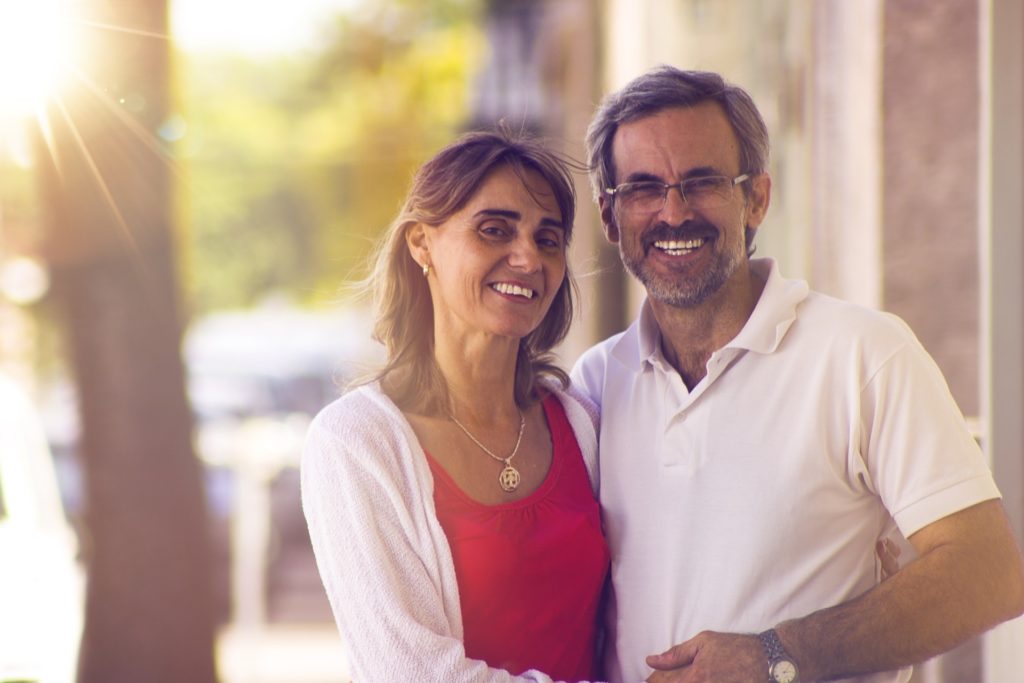 "Maintenance free" homeownership is an attractive aspect of senior living therefore in Cobb & Paulding counties many Active Adult Communities are built upon the condominium concept. As a result most neighborhoods have a Homeowner's Association that manages exterior maintenance, lawn and landscaping services, trash removal, irrigation and the inclusion of some utility services.
"Maintenance free" can also mean no exterior painting, gutter cleaning, etc.  In a condo association these items are frequently included in the monthly or annual homeowner's association fees.
These services allow residents to enjoy traveling without the restrictions of a more traditional model of homeownership.
No need to worry about the grass getting too tall or dying while on vacation because it's all taken care of!
Imagine…taking a 3 month European vacation without giving home a second thought!
Go ahead, spend the summer at your beach condo because everything will be fine!
Visit the children or grandchildren for a few weeks and yet you have no worries!
Senior Living in Cobb & Paulding Counties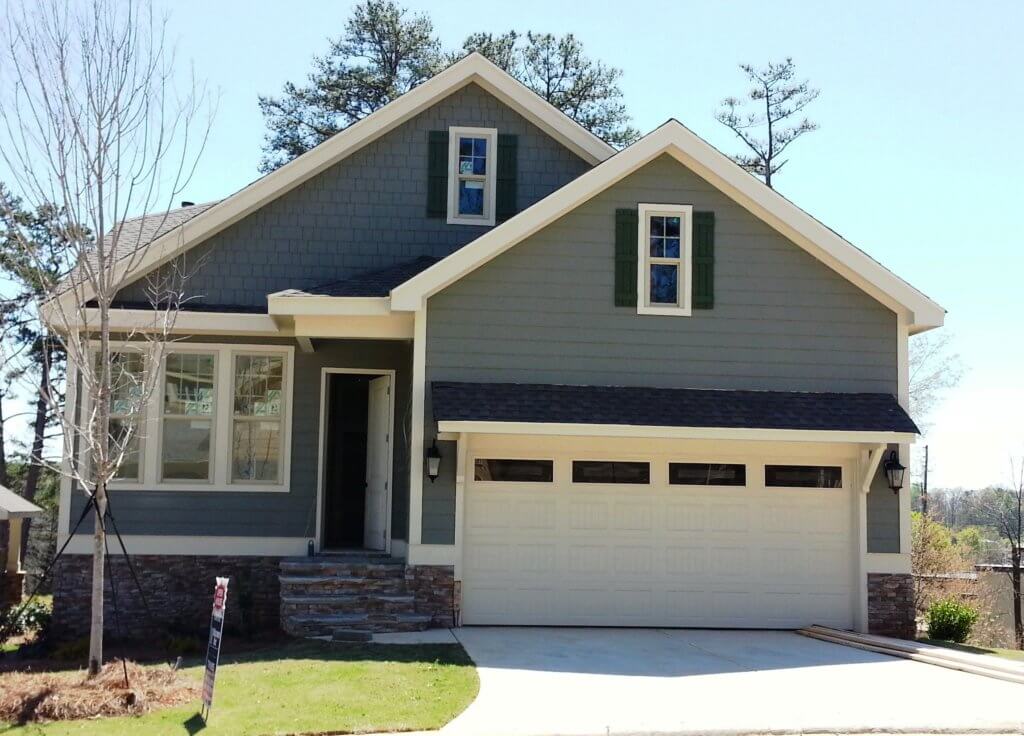 Favorable Property Tax Exemptions for Senior Housing
Senior Living in Cobb and Paulding Counties offer unique advantages that other Georgia counties do not. Property taxes are a significant consideration when buying a new home heading into retirement.
In Cobb County, homeowners over the age of 62 are exempt from the "school tax" portion of the annual property tax assessment which often results in a significant savings.
Read more about COBB SENIOR TAX EXEMPTIONS
In Paulding County, homeowners over the age of 65 are eligible for certain exemptions as well, that are based on income.
Read more about PAULDING SENIOR TAX EXEMPTIONS
For seniors living on a fixed income, the property tax exemptions can save hundreds of dollars per month!
Proximity to College & Universities
Cobb & Paulding Counties are very attractive areas for the development of both age restricted, 55 and over and lifestyle targeted Active Adult Communities because staying close to family and within a familiar area is comforting as we age. 
Let's start with the proximity of many of the state's colleges and universities. Empty nesters can now downsize without compromising on style or location.
As children transition from area high schools to colleges such as Kennesaw State University, Georgia Perimeter College, University of West Georgia, University of Georgia, Georgia State University & Georgia Institute of Technology, parents are often inspired to downsize their living space without moving away from the area in which they raised their families.
Shopping, Dining & Entertainment
The Atlanta metro has a unique strategy to satisfy the retail needs of its residents. Nearly every niche neighborhood is home to its own shopping, dining and entertainment district.  Grocery, discount retail, upscale retail and specialty stores, movie theaters, museums and concert venues are plentiful in and around both counties.
The small town southern charm that draws many residents is born out of the organic growth of our cities. Most of the towns of Cobb and Paulding Counties grew up around a railroad and central town square. As a result, our towns have retained their historical charm with shops and restaurants now occupying many of the original buildings and homes from the 1800s and early 1900s dotting tree-lined avenues.
Learn more about our towns and choose the perfect location for your new 55 and over "retirement" community:
Recreational Opportunities & Senior Living Resources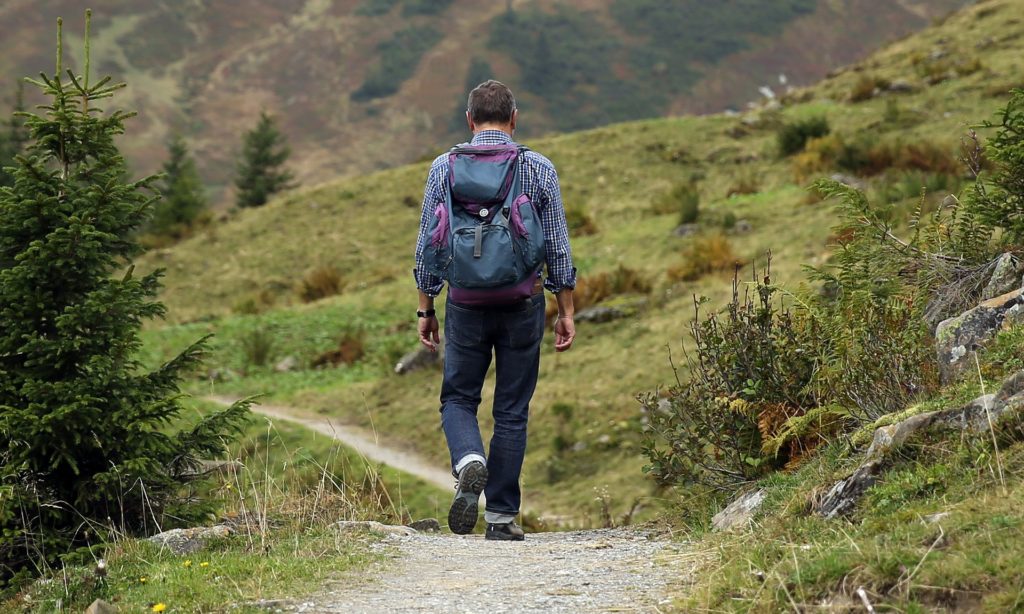 Senior living in Cobb & Paulding counties assures that you have the opportunity to remain active, engaged and healthy. Part of a healthy lifestyle includes adequate physical activity as well as social engagement. We hope that you will enjoy exploring all of the resources below to find a peer group that meets your needs, keeps you challenged and helps you make great new friends.
Cobb County Parks & Recreation
Outdoor recreational opportunities in the area are abundant.  The Kennesaw Mountain National Battlefield Park, Silver Comet Trail, the Chattahoochee Nature Center, Red Top Mountain State Park and Lake Allatoona are just a few!  Residents can enjoy hiking, biking, camping, horseback trail riding, swimming, boating and a host of other outdoor activities.
Cobb County has an extensive and well developed network of Parks and Recreation facilities throughout the county. Facilities are available for tennis, swimming, softball, baseball, soccer and so much more.
Cobb County Senior Centers
Paulding County Parks and Recreation serves residents across the county with facilities that include playgrounds, tennis, raquet ball, basketball, softball, picnic pavilions and meeting rooms. A full guide to individuals parks can be found here.
Paulding County Senior Center
The Paulding Senior Center is located:
54 Industrial Way N
Dallas, GA  30132
Ph: (770)443-8873
Be sure to consider the location of available resources when selecting one of our active adult communities in order to increase your overall quality of life and engagement!
Healthy Retirement: A Well Established Healthcare Network
Enjoying a long and healthy retirement requires planning and a big part of that is ensuring that you have access to adequate healthcare resources. Since we are living longer and longer, we need to plan for long-term care as we age.
Cobb & Paulding Counties both offer an established yet still growing healthcare network.  The majority of area 55 and over senior living communities are located within a short drive of a major medical facility because health needs change and advance as we age.
Wellstar, Kaiser Permanente, Resurgeons and the VA Outpatient Clinic all have an extensive presence in the area.
Wellstar Kennestone Regional Medical Center is located in the heart of Cobb County at 677 Church Street, Marietta GA 30060.  The Wellstar network also includes two additional hospitals in Cobb at Austell and Windy Hill as well as a host of urgent care centers and associated physician practices and imaging centers throughout the county.
The new Wellstar Paulding Hospital is conveniently located at 2518 Jimmy Lee Smith Parkway, Hiram 30141 and offers state of the art facilities for the fast growing communities of Hiram and Dallas.
Atlanta is a Travel Hub
Maintenance free living means freedom to travel without worrying about how long you will be gone! Purchasing a home in one of the 55 and over active adult communities in our area keep you perfectly situated to take advantage of the Atlanta travel hub.
Private & International Airports
Both Cobb & Paulding counties are home to private airports capable of handling jet traffic for private and corporate air travel.  Cobb County McCollum Field is located in Kennesaw near Cobb Parkway and Kennesaw State University.  The airport houses several flight schools, charter services, bi-plane rides and a restaurant.
Silver Comet Field at Paulding Northwest Atlanta Airport is the newest jet capable airport built to serve the Atlanta market in over 30 years.  Located at 730 Airport Parkway, Dallas GA 30157.  The facility offers a flight school and hangar rentals in addition to the standard services.
Hartsfield-Jackson Atlanta International Airport is only a short drive from most areas within Cobb or Paulding County.  Avoiding traffic is easier with the advent of the HOV lanes.  Flexible travel times and routes also making reaching the airport less complicated.  From West Cobb & North Paulding it is very easy to reach the airport within 30 minutes.
The Atlanta Airport serves as a hub city for both Delta and Southwest Airlines.
Finding the perfect combination of location, amenities, floor plan and price range
for your needs is our primary objective!
If you need assistance selling your current home and finding all of the resources you will need to transition to your new home, we will be happy to help!
Contact Us for More Information about Active Adult Communities
Browse Current Listings for Your New Home