Buyer Rebate: Your Questions Answered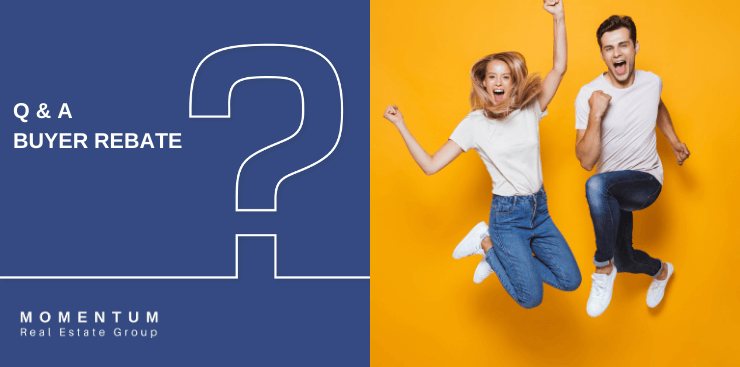 Jenna Dixon, Associate Broker with Momentum Real Estate Group LLC provides BUYER AGENCY representation for new construction home buyers in Cobb, Paulding & Cherokee Counties.
Jenna offers a Buyer Rebate of up to 30% on NEW CONSTRUCTION home purchases provided that the seller is offering a minimum of 3% commission to the selling agent.
Buyer agency representation services are GENERALLY paid by the seller/builder.  I will rebate back to you 30% of our net commission at the close of sale!
Remember, the on-site agents in new homes communities represent the builder.
You are entitled to your own representation.

SEE MORE INFORMATION ABOUT REAL ESTATE COMMISSIONS IN GEORGIA
What is a BUYER REBATE?
A rebate is a pass through of funds from the real estate commissions paid by the seller to the the agent, to you, the buyer.
In other words, a portion of the commission paid to Momentum Real Estate Group is REBATED to you, our buyer client.
How is the Buyer Rebate calculated?
Our rebate on new construction is 30% of the net commission paid to the buyer's agent, offered compensation must be a minimum of 3% to qualify.
For example: Purchase Price is $500,000 x 3% real estate commission = $15,000 in total commission We will rebate 30% of the NET COMMISSION to you, our buyer.
$15,000.00-310.00 Transaction fee-$600.00 MLS fee= $14090.00 NET COMMISSION
$14090.00 x 30%= $4227.00 REBATED TO YOU!
Marietta New Homes for Sale
Search New Marietta Homes for Sale
$ Browse Homes by Price
How can I use the REBATE?
The rebate is ONLY APPLIED ON THE PURCHASE OF A NEW CONSTRUCTION HOME. It will not be applied if you purchase a "resale" or existing home that has been previously occupied.
Within certain limitations that may be applied by your lender:
*the REBATE could be used as a credit against your closing costs thereby reducing the amount of money that you need to bring to the closing table
*the REBATE could be used as a credit against your down payment, thereby reducing the amount of money that you need to bring to closing table
*the REBATE could be used to purchase upgrades from the builder. For instance, many homes do not include window blinds, the REBATE could be used to purchase them. Perhaps, you would like to add a screened porch on your new home, the REBATE could be applied to the additional cost. Other options could include upgraded lighting fixtures, extended hardwood flooring, upgraded appliance packages…The options are limited only by your imagination and the selections available through the builder.
Do I have to sign an agreement to receive a REBATE?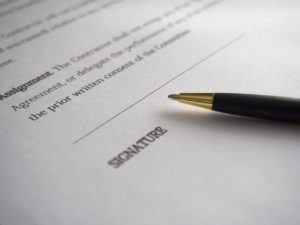 Yes. Georgia Real Estate License Law requires a BUYER BROKERAGE AGREEMENT in order for you to receive representation as a buyer.
The buyer brokerage agreement protects all parties and defines the nature of the relationship between you, the buyer, and me, the real estate broker. If you are not happy with my services, you may cancel the buyer brokerage agreement without penalty.
*cancellation must occur prior to entering into an agreement to purchase a home.
All real estate transactions require a buyer brokerage agreement when you are being represented by a real estate agent.  Regardless of whether you are receiving a buyer rebate or not.  The buyer brokerage agreement is a STANDARD contract form required in the state of Georgia.
Is the Buyer REBATE available on resale homes?
No.  We offer the rebate only on the purchase of new construction homes in which we represent you as a buyer.
New Powder Springs Homes For Sale
Search New Powder Springs Homes for Sale
Do you provide a reduced level of service because you are giving me a REBATE?
NO!  We will provide you with the same high level of buyer representation.  We will assist you in locating appropriate homes, arrange showings, assist you in negotiating the terms of the purchase with the builder or their representatives.
We will provide direction and recommendations for mortgage loans, home inspections, appraisals, etc.
We will attend all of your inspections, walk throughs, punch lists and closing.
Why do you offer a BUYER REBATE without reduced service?
Because, in general, assisting in the purchase of new construction is less time consuming than attending to a resale purchase.
Also, because I have restricted the areas eligible to receive a rebate to NEW CONSTRUCTION purchases in Cobb, Paulding & Cherokee Counties, my expenses for time and travel are limited.
Are real estate REBATES legal?
Yes, Georgia Law and real estate license law allows for me to rebate a part of my commission to my clients.  The REBATE IS DISCLOSED UP FRONT TO ALL PARTIES IN THE TRANSACTION.  The rebate appears on the closing settlement statement.
Read The Rules from the Georgia Real Estate Commission
Can I receive a check at closing in the amount of the REBATE?
No, for disclosure and tax purposes, the total amount of the REBATE must be applied in full on the closing statement.
Request More Information