Acworth Homes for Sale
Just Listed in Acworth
Acworth Single-Family Homes for Sale
Acworth Condos & Townhomes for Sale
Living in Acworth: Welcome to The Lake City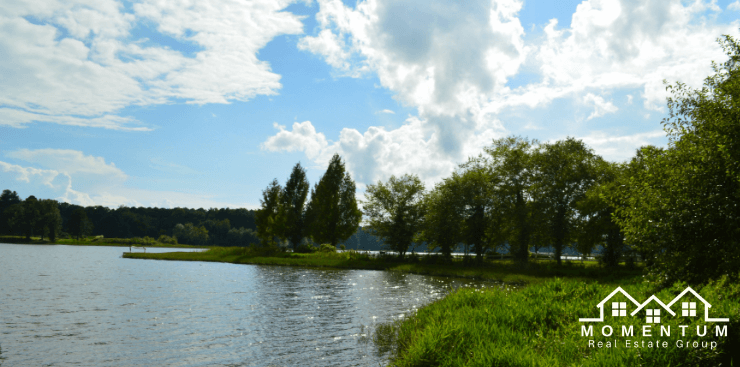 Acworth is a Northwest suburb of Atlanta located approximately 32 miles from the city.
The City of Acworth is located in Cobb County.  Parts of the unincorporated area extend into Paulding, Cherokee & Bartow counties. According to the 2010 census, the population was just over 20,000.
The damming of the Etowah River by the Army Corps of Engineers to create Lake Allatoona left many residents in fear that the town would become a swamp. Citizens successfully petitioned for a second dam, creating Lake Acworth. Thereby earning its name The Lake City.
Today, the lake serves as a major tourist attraction. It provides visitors and residents with wonderful opportunities to enjoy the lake. Boating, swimming, hiking, and gathering at the numerous parks and recreational areas help bring the community together.
In recent years, the downtown area has undergone extensive renovations. Now it is a bustling hub of activity for residents. Many new shops & restaurants have invigorated the city. Historic downtown plays host to community events, festivals and holiday celebrations.
Search Acworth Homes for Sale by Price
$ Browse by Price
Search Acworth Homes for Sale by High School District
Browse by School District
Have a Home to Sell? Get the Value Now!
Request More Information
Acworth Real Estate Market Report
The timeframe is from Jan 2013 to Dec 2017
Property Category
 is one of 'Residential Detached', 'Residential Attached'
Results calculated from 8,946 listings
2013   average $188,639
2014   average $208,885
2015   average $223,731
2016   average $237,399
2017   average $257,415
Based on the information acquired from First MLS for Acworth over the last 5 years, ending in December 2017, on 8,946 SOLD RESIDENTIAL UNITS (included single-family residences, condos & townhomes), the average home price in 2017 was $257,415 showing an increase year over year.