Powder Springs New Construction Homes for Sale
Single Family
Search New Homes in Powder Springs by Price
Condos & Townhomes
Tell Us What You Need in a New Home?
Living in Powder Springs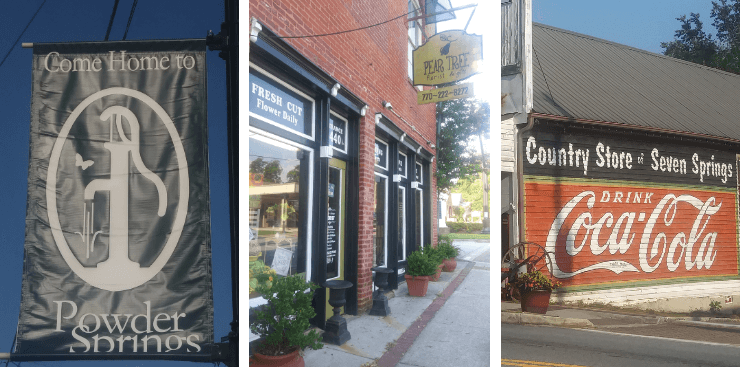 The Powder Springs new homes market has been robust since the early 1990s. An abundance of available land brought builders in droves to this peaceful West Cobb location. The area became a thriving first time home buyer market. By 2018, move up buyers, luxury home buyers and 55 and over buyers are finding Powder Springs to be an ideal location to call home.
Powder Springs is a northwestern suburb of Atlanta located in West Cobb County and it remains one of the most affordable areas of Cobb County. Routes into and out of the area include Whitlock Road/Dallas Highway, Macland Road/Windy Hill Road, Barrett Parkway/East-West Connector and Powder Springs Road. Commuters find easy access to all major thoroughfares, Interstate 75, 285 & 20.
In recent years, the historic downtown district has undergone revitalization and continues to evolve with more shops, restaurants & businesses moving into the area. The Powder Springs Farmer's Market takes place every Thursday throughout the summer from 4pm-8pm and features a host of locally grown produce as well as artisan crafts.
Outdoor recreational opportunities abound with easy access to the Silver Comet Trail and Kennesaw Mountain. See more Things to Do in Powder Springs.
Powder Springs Map
Get In Touch