How Much are Real Estate Commissions in Georgia
"How much are real estate commissions in Georgia?" is probably the number one question on everyone's mind when selling or buying a home.
In Georgia, real estate commissions are defined as a percentage of the SALES PRICE of a home listed for sale with a licensed real estate agent.
Real Estate Commissions are 100% Negotiable
The percentage charged by a real estate broker to list a home for sale is an amount that is negotiated between the seller of a property and a licensed real estate professional.
Real estate commissions are defined within the language of the Exclusive Right to Sell Listing Agreement and are agreed upon prior to a home being advertised or marketed for sale by a real estate broker.
No "STANDARD" Commissions
Real estate commissions are NOT FIXED amounts or percentages. There is no "standard" commission amount that runs industry wide.
Referring to a "standard" commission amount is a violation of the federal Sherman Anti-Trust laws.
"it might be tempting for a broker to respond to a customer inquiry about a commission that the price is standard or is what some real-estate association suggests they charge. That should not, however, be the response. Real-estate associations with even a modicum of antitrust counseling would never suggest a commission, and a broker should not suggest that prices are set collectively in any way." _The Attorney Anti-Trust Blog: January 28, 2014
Real estate commission varies by agent, agency, experience, location, level of service and more.
Never select your listing agent based solely on the commission amount. Make sure you thoroughly consider several factors before selecting the right agent to represent you.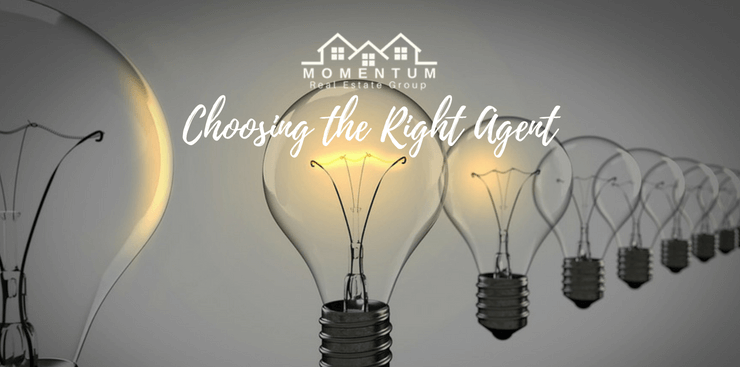 Who Pays the Real Estate Commission?
In most cases, the seller pays ALL REAL ESTATE COMMISSIONS associated with a transaction. In other words, at the time the listing agreement is signed, the seller & the listing agent have agreed upon a commission rate.
The agreed upon commission rate WILL BE SPLIT between the listing agent and the selling agent at the time of closing.
When the listing agent begins advertising a property for sale, they publish how much of the real estate commission they will be sharing with an agent representing a buyer.
At the time of closing the real estate commissions are deducted FROM THE SELLER'S PROCEEDS and paid to the respective real estate brokerages involved in the transaction. A portion to the listing agent, a portion to the buyer's agent.
Video Blog
What Does the Real Estate Commission Cover?
Real estate commissions are designed to cover the costs associated with hiring a listing agent, photography, marketing, organizing & conducting open house, arranging buyer tours, broadcasting the listing to other agents, contract management and much more.
It is important when listing your home for sale to do an in-depth review of an agent's commission structure and marketing plan.
It is fair to say that how much real estate commissions are offered can have an impact time that it takes to sell a home. Offering a lower commission to a buyer's agent can deter buyers from selecting a home.
Buyer Representation
Buyers who are represented by an agent in Georgia will be required to sign an "Exclusive Buyer Brokerage Agreement". This agrees defines the relationship between a buyer and their licensed real estate representative.
One of the most often asked questions is,
"How much are real estate commissions when buying a home?"
The short answer is NONE, ZERO.
Language within the "Exclusive Buyer Brokerage Agreement" defines the commission arrangement as follows:
"IT IS CUSTOMARY IN GEORGIA THAT THE LISTING OR SELLER'S BROKER WILL SHARE ITS COMMISSION WITH THE BROKER. BUYER'S OBLIGATION TO PAY COMMISSION TO BROKER SHALL BE REDUCED BY THE AMOUNT OF
COMMISSION RECEIVED BY BROKER FROM LISTING OR SELLER'S BROKER."
In other words, the listing agent will SHARE their commission with the buyer's agent. Money is NOT collected from the buyer for commissions at any point.
If for some reason the listing agent is offering a lower commission than specified by the Exclusive Buyer's Brokerage Agreement then your agent should discuss that with you. Together you will determine how to proceed.
Start Your Home Search Here
Examples of Real Estate Commission
As stated previously, there is not a STANDARD real estate commission percentage.  Real estate commissions are 100% negotiable.
Below is an example how commission can be structured:
List Price: $200,000 at 6% Commission= Commission Amount of $12,000
*Most often the commission is split evenly between the listing brokerage and the buyer's agent's brokerage. In this example, each agent would receive $6,000.
Contact Us
If you have more questions about real estate commission, buying or selling a home or about the services we offer please contact us!