Leading up to the November 3, 2020 Presidential Election, Cobb County has installed 16 absentee ballot drop boxes across the county.
The boxes are available 24 hours a day, 7 days per week up to 7pm on Tuesday, November 3, 2020. Residents are encouraged to use these absentee ballot drop boxes to avoid longer than normal wait times at polling locations.
Due to COVID-19 precautions, additional sanitation efforts, and social distancing guidelines IN PERSON voters may experience longer lines and wait times at polling locations. You can learn more about Absentee Voting and request your ballot by visiting the Cobb County Elections & Registration page: CLICK HERE. You should request your ballot at least one week PRIOR to the election.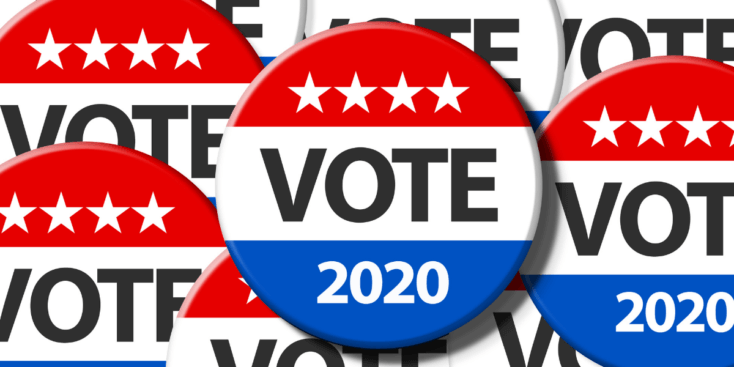 Cobb County Absentee Ballot Drop Box Locations
Cobb County Elections & Registration, 736 Whitlock Avenue, Marietta
Cobb County Animal Services, 1060 Al Bishop Dr., SW, Marietta
West Cobb Regional Library,1750 Dennis Kemp Ln NW, Kennesaw
North Cobb Regional Library, 3535 Old 41 Hwy NW, Kennesaw
Cobb Fire Station 8, 2380 N. Cobb Pkwy, Kennesaw
Gritters library, 880 Shaw Park Road, Marietta
Mountain View Library, 3320 Sandy Plains Road, Marietta
East Cobb Government Service Center, 4400 Lower Roswell Rd, Marietta
Sewell Mill Library & Cultural Center, 2051 Lower Roswell Rd. Marietta
Windy Hill Community Center, 1885 Roswell St SE, Smyrna
Cobb County Fire Station 4, 1901 Cumberland Pkwy SE, Atlanta
South Cobb Government Service Center, 4700 Austell Rd, Austell
South Cobb Recreation Center, 875 Riverside Pkwy, Austell
South Cobb Regional Library, 805 Clay Street, Mableton
Powder Springs Library, 4181 Atlanta Street, Powder Springs
Cobb County Fire Station 13, 4640 Dallas Hwy, Marietta
Mail Your Absentee Ballot
You may chose to mail your ballot rather than using a drop box location.
For COBB COUNTY RESIDENTS ONLY mail your absentee ballot to:
Cobb County Board of Elections and Registration
P.O. Box 649
Marietta, GA 30061-0649
The Cobb County Board of Elections and Registration Office must receive your ballot by 7PM ET Election Night.
You can use BALLOTTRAX to track the status of your mailed ballot. CLICK HERE TO USE BALLOTTRAX
In Person Voting in Cobb County
If you will be voting in person, there are a few things you should know: social distancing will be encouraged but cannot be guaranteed, wearing a mask is encouraged but is not required to enter the polling location, voters will be offered a stylus to avoid touching the voting machines and cards will be sanitized between voters, hand sanitizer and wipes will be available.
You can find more information about voting in person HERE.