COVID-19 Georgia Real Estate
In these unprecedented circumstances, it has taken the real estate industry a few weeks to find its bearings. Striking a balance between keeping the real estate market moving and employing measures to keep our buyers, sellers, and ourselves safe has been stressful. With excellent leadership through the COVID-19 Georgia Real Estate has found the "new normal".
Selling a Home During a Pandemic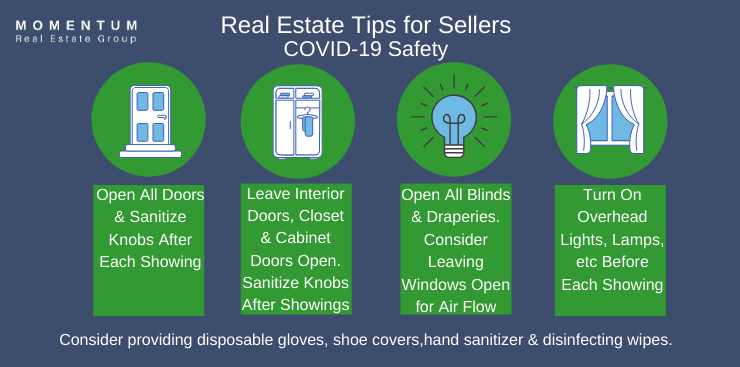 While many sellers have reacted by removing their homes from the market, the majority have stayed the course and are finding success.
To continue to market your home during this situation, I advise sellers to follow the Safety Checklist below. By doing so, buyers do not need to touch light switches, doorknobs, etc while touring your home. Following these simple tips will reduce the stress for buyers and for sellers when returning home.
It may be useful to provide a few guidelines for home tours such as limiting the number of people in each group, asking that time inside your home is limited to no more than 15 minutes, instructing visitors not to sit on the furniture, etc.
Have a Home to Sell? Get the Value Now!
Safety Checklist for Sellers:
Turn all lights on
Open draperies & blinds
Kitchen & bathroom cabinet doors should be open
Open closet doors
Provide shoe covers, gloves & hand sanitizer, if possible, & a wastebasket for buyers to dispose of items after using
Upon returning to your home after a buyer has toured it, use sanitizing wipes on doorknobs & light switches
Representing your best interests is my main goal. I have many tools available to help sellers limit the number of buyers inside a home such as virtual tours, 3D tours, guided live video walk-throughs, virtual open houses, and more!
If you have questions about how to safely sell your home during the COVID-19 pandemic, please feel free to contact me.
Buying a Home During a Pandemic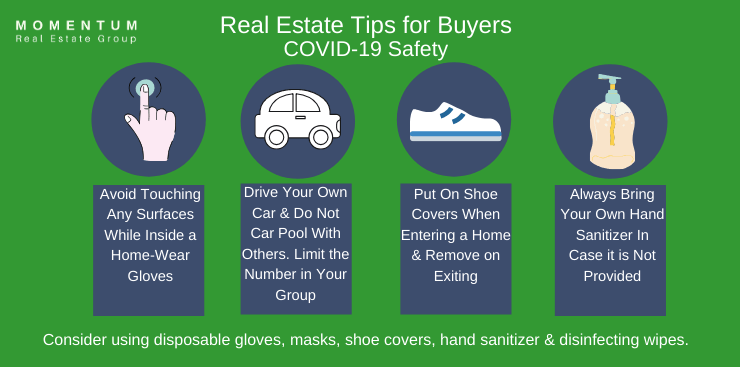 Spring 2020 remains a great time to buy a new home. Prices are remaining steady and interest rates are still remarkably good. If you are a well-qualified buyer with a mortgage pre-approval in hand, I can help you find your dream home, but probably in a new way.
SAFETY FIRST! The new reality is that sellers are nervous about having buyers enter their homes and vice versa.
Real estate agents across the country are working to provide more comprehensive virtual tours so that buyers can still see homes and everyone can feel safe. I am happy to be able to offer a VIRTUAL WALK-THROUGH that you can see, guide & direct all from the safety of your laptop or smartphone.
Start Your Home Search Here
Safety Checklist for Buyers:
Limit the number of people touring the home to decision-makers only
Wear shoe covers, masks & gloves when entering a home
Remove safety items & dispose of them after each tour
If you have been unwell or exposed to COVID-19, please WAIT before touring any homes
Consider VIRTUAL tours & walk-throughs rather than in-person showings
Virtual tours and walk-throughs are a viable option for buyers.
Contract Tips
The Georgia real estate contract allows for a due diligence period, typically 10-14 days, to allow for buyers to conduct inspections. During that due diligence period, buyers can terminate the contract without penalty or risk of loss of earnest money. Therefore, it is possible to place a contract on a home without touring it in person until the due diligence period has begun.
What to Expect
Longer due diligence/inspection periods
Sellers requiring buyers to submit mortgage pre-approvals PRIOR to showings to limit the number of people "just looking" at a home
Longer financing and appraisal contingency periods due to more stringent lending practices
Longer contract to close periods
Social distancing during closings, virtual closings, e-signing closing documents (*Please check with your closing attorney for specific details)
Delayed deed recordings at the county level
At the onset of the COVID-19 pandemic, the Georgia Association of Realtors worked to create a special stipulation to the purchase contracts.
COVID-19 Special Stipulation
The COVID-19 special stipulation for Georgia real estate contracts reads as follows:
"Notwithstanding any provision to the contrary contained herein, in the event the Closing cannot occur when scheduled due to a COVID-19 related event ("CRE") resulting in the closing attorney, the mortgage lender and/or the Buyer and/or Seller being unable to perform their respective obligations, then the Closing shall be postponed until 7 days after the specific event delaying the Closing has been resolved. If the Buyer or Seller is unable to perform due to a CRE, the affected party shall promptly notify the other party both of the CRE and of its resolution.
Buyer or Seller having concerns about attending the Closing or self-quarantining (in the absence of a quarantine or government ordered lockdown that specifically applies to Buyer and/or Seller) shall not excuse Buyer or Seller from attending the Closing either in-person or through a power of attorney. Buyer or Seller presently having COVID-19 shall excuse Buyer and/or Seller from attending the Closing until the party is no longer at risk of infecting others. However, in all situations where Buyer and/or Seller cannot physically attend the Closing, Buyer and or Seller shall use their best efforts to fulfill their contractual obligations through a power of attorney.
If the CRE causing the delay results in the Closing being delayed by more than _ days from the original Closing date, then either Buyer or Seller may terminate this Agreement without penalty upon notice to the other party."
COVID-19 Georgia Real Estate Wrap Up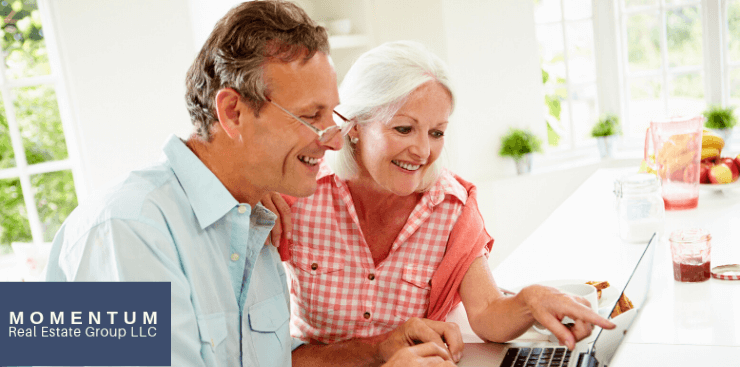 Rest assured that we will get through this crisis. There will be changes in the way we do things. Never has it been more important to have a great real estate agent on your side to represent you. Whether you are selling a home, buying a home or both, I am honored to be your real estate professional.
I am committed to staying up to date on the changes that are occurring daily in the real estate market. My lender partners and I are in near-constant communication to maintain the continuity of the mortgage process for my clients.
If you are worried, have questions, or just want to talk, I am happy to listen.
Stay well, Stay safe!
Contact Us