Selling Your Home: Selecting a Listing Agent
Selecting the right listing agent to represent you in the sale of your home will have a marked difference between a successful sale or a long, stressful and disappointing experience.
As a real estate professional for more than 15 years, I have spent a lot of time reviewing home listings in the MLS.  When I see a home being poorly represented by low quality photos or no photos at all, unappealing staging, over-pricing, etc. I often question how or why a seller selected the particular listing agent to represent them.
Do's & Don'ts
Whether you are listing your home for sale for the first time or your home has been on the market and the listing has expired, here are some do's and don'ts for SELECTING A LISTING AGENT FOR YOUR HOME.
Chemistry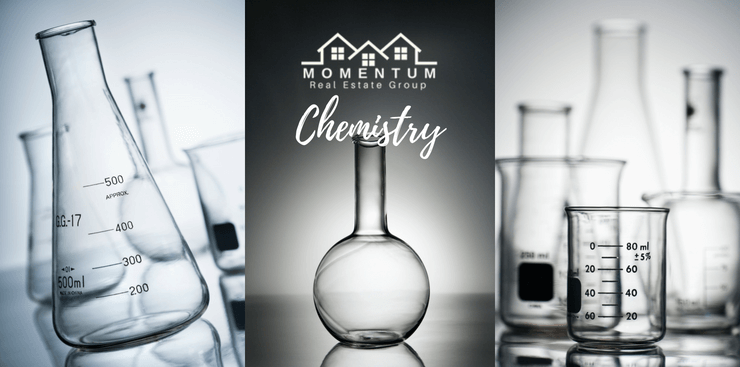 Real estate is a profession that is frequently based on relationships. It is important that you DO SELECT A LISTING AGENT that you feel comfortable with, have good communication with and with whom you feel a connection.
However, good chemistry with an individual does not always equate to a qualified, professional that you can trust with your most valuable asset. You must dig deeper to uncover their BUSINESS qualifications such as professional presentations, educational background within the real estate industry, knowledge of your particular market and more.
Do review the agents website, blogs, social media presence, etc. You need to know if your selected listing agent has an active and professional internet presence.
Susan Priser, Marietta GA 2015 & 2018
Jenna Dixon is an amazing agent. She is a master of staging and her pictures are first class. She works tirelessly to show the house. This is the second time we have used her and the first time the house sold in one day! I would not use anyone else.
Personal Obligations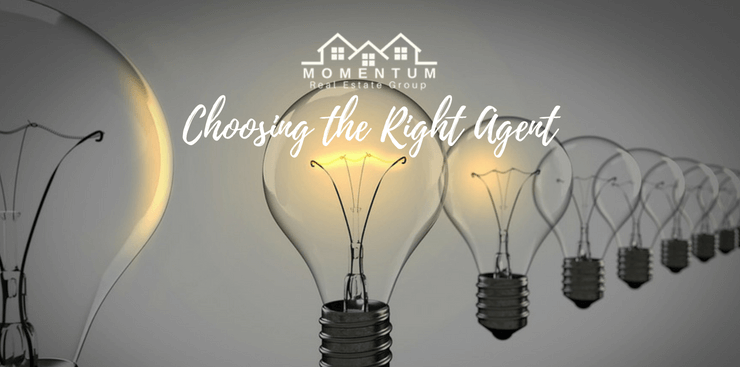 Don't hire a listing agent simply because you feel obligated. You are not required to list your home with your cousin or other relative, friends, or a co-worker who dabbles in real estate part-time.
Often the sale of your home can stem from private financial or personal matters that you may not be comfortable sharing with someone within your circle. It is important that you feel comfortable disclosing certain matters to the agent representing you so that they can tailor their approach to your specific situation. Additionally, your agent will need to be frank with you if there are any issues with things like staging, decluttering, legal pitfalls, finance issues, etc.
Both you and your listing agent need to be able to speak openly and honestly about the sale.
Mixing the high emotions of a real estate transaction with a close friend or relative can, and often does, spell disaster for the relationship long after the deal is done, or not done.
Sales Price
Don't SELL your listing to the highest bidder. Yes, you want to sell your home for the highest price possible. However, that price MUST be supported by the comparable sales in your area.
If you interview 3 agents and there is one that suggests a price that is tens of thousands higher than the other two, use caution.
Pricing your home correctly is part science and part art. The science of pricing correctly is based on a critical review of homes similar to yours that have SOLD recently within a reasonable time and distance. The art of pricing correctly comes from your listing agent's ability to interpret the current real estate trends in the area as well as forecasting, based on active and pending home sales, the trajectory of home values.
Do ask for a written comparable market analysis and an explanation for how the pricing recommendation was reached.
Preparing the Home & You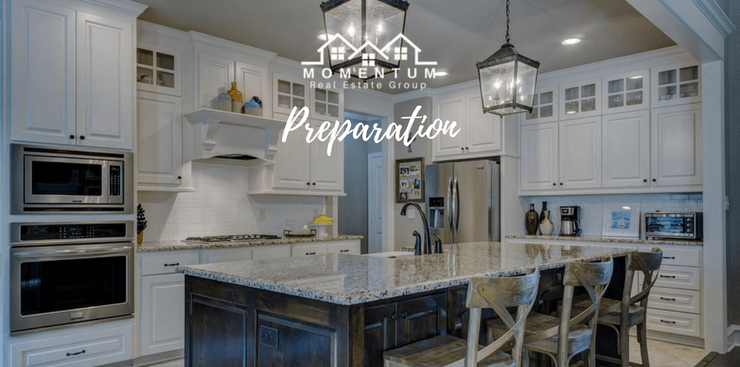 If you are like the majority of homeowners, there will be some preparations that need to be addressed before presenting your home to prospective buyers. Your listing agent should make recommendations detailing exterior, landscaping & maintenance as well as an overview of interior projects such as de-cluttering, removal of personal items, furniture arrangement, etc.
Do ask for staging advice. Unless you are, in fact, an interior designer, it is unlikely that your home is market ready.
Once the property is "market ready", either your agent or a professional photographer will produce the images that will be used to bring buyers into your home. A professional is not mandatory for every property.
Your agent should also discuss the showing process with you. Items of concern are pets, security, presentation, communication and scheduling.
You should have a clear understanding of both your role and that of your agent.
Do insist on high quality digital photos. Pictures taken with a cell phone are not appropriate for use on the internet or print materials such as flyers and brochures.
Marketing Plans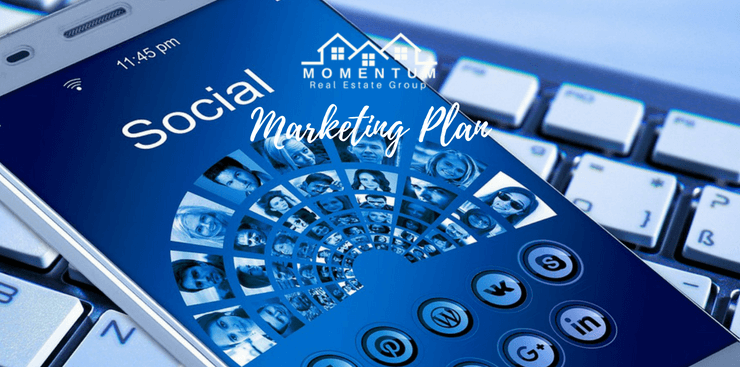 In today's market, it is simply not enough to have your home "listed" in the MLS. Agents must go further than entering the listing into the MLS and putting a sign in the yard.
Don't forget to request a written marketing proposal with examples of previous work. It is simply not enough to have your "listed" in the MLS.
Home buyers EXPECT and home sellers should DEMAND more. The internet has changed and expanded the real estate industry. Properly presenting your home means that it must appear to all available buyers across the country and around the world.
In addition, proper presentation of marketing materials in the home, direct mail and email are also extremely important. Quality color brochures, flyers, property and community disclosures should be at the fingertips of every buyer and agent who enters your home.
Do review all of the places that your home appears online once it is listed for sale. Make sure that your home is presented accurately and in an appealing way that will entice buyers to want to see more.
Not All Real Estate Agents are the Same
Real estate agents cannot all be painted with the same brush. There is good and "not so good" in every profession.
You have the ability to control who represents you and how they do it!
This is what I have encountered recently while reviewing subdivisions and home listings for my current buyer clients:
 8 blurry cell phone photos of a 3500 sq ft $390,000 home with a description reading: "upgrades throughout".  That's it.  Agents may use up to 578 characters to describe the home to the public.  This home has been listed for sale by the same agent off and on since 2010.
Listings with no photos at all that have been on the market for months.
A home listed since March is still $25,000 overpriced.  I guess they're getting closer, they've dropped the price $20,000 over the last 9 months.  It's an adorable home that would sell immediately, if it were priced correctly.
It's not just the number of photos or the quality of the photo. CONTENT matters.  A blurry picture of the bathtub lacks…well…everything!  A picture featuring the grass?  No, not the lawn or landscaping, but straight down at the actual grass itself. This home was listed with "a relative of the seller".
Agents that are unresponsive to showing requests, questions or, heaven forbid, OFFERS.
David Powell, Marietta GA 2009-2017
Jenna took great care of both my home sale and my father's. She also managed our rental property for 8 years, finding 3 tenants along the way and all took good care of our property while overseas. Very trustworthy professional.
Make a Better Choice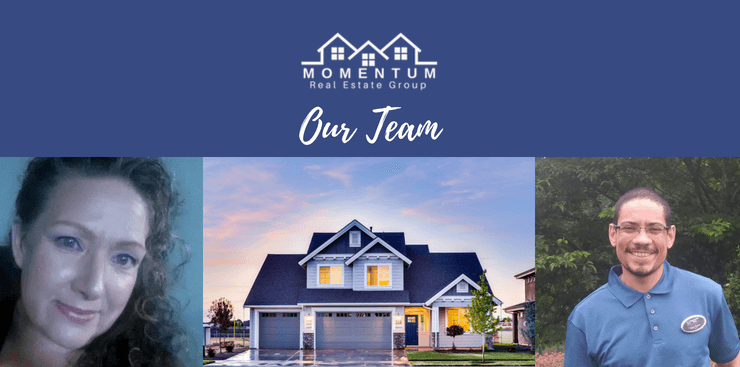 When you are ready to sell your home, I would welcome the opportunity to help you avoid these common missteps.
I will happily provide you with ACTUAL EXAMPLES of my work, including my marketing plan, links to my websites, blogs, social media, samples of direct mail and other resources that I employ to SELL YOUR HOME AT THE HIGHEST PRICE, IN THE SHORTEST TIME POSSIBLE.
Jenna Dixon is the Associate Broker of Momentum Real Estate Group and works one on one with every home seller. Please take a few minutes to further explore our website. Once you are comfortable, give Jenna a call to schedule your free, no hassle, listing consultation.
Don't settle for less than you are paying for simply because you don't know where to look for a quality, professional, reputable, diligent, competent real estate professional.
Get More Information